Pin Registration V-Scoring System: MVP-630A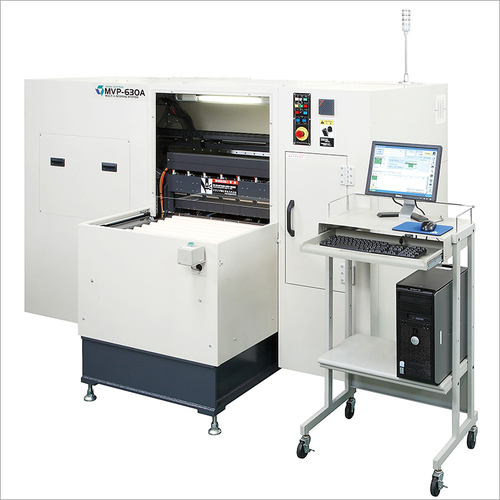 Product Description
Great value adds to PCB customers, this Pin Registration V-Scoring System MVP-630A is excellent in terms of performance. This machine is demanded consistently in printed circuit board assembly. Moreover, this can be processed with high accuracy due to its rigid frame, metal panels (Aluminum, Copper). For this Pin Registration V-Scoring System MVP-630A thicker/heavier materials can be applied with modifications. This machine has gained demand for mechanical pre-separation of circuit boards and can achieve V-scoring using target marks or tooling holes as reference.
Note :
Monthly Production Capacity : 5-10 Machines/Month.
Export Market: India, China, Hong Kong, Taiwan, Korea, Thailand, Vietnam, Singapore, Malaysia, Philippines, Indonesia, U.S.A., Canada, Brazil, Russia, U.K., Germany, Italy, Spain, France, Belgium, Austria, Slovenia, Israel, Turkey, Iran.
Get in touch with us